Next Level Restaurant Branding Featuring: Vigor
Posted on

Wed, Sep 23 2015 10:14 am

by MenuShoppe.com
When you run a restaurant, one of the most important aspects of getting customers in the door is a good marketing plan. However, before paying for ads you have to know exactly what it is you're marketing. That is where your brand comes in.
A brand represents your company, what it does, and how it does it. When a restaurant has a solid brand, customers will think of the high quality of the food and dining experience as soon as they hear or see your name. Your brand is the reputation your restaurant has and what comes to mind when people think about you.
In the food and beverage industry, word-of-mouth is key to gaining new customers. By crafting a unique brand and marketing strategy, you position your restaurant as something worth talking about. However, developing a winning brand is no easy thing. Fortunately, there are fantastic restaurant branding agencies that can help, like Vigor.
About Vigor: A Restaurant Branding Agency

Vigor can help your restaurant develop and execute an effective branding strategy. It doesn't matter if you're opening a brand new restaurant or trying to evolve your existing business, Vigor has the expertise to make it happen. Joseph Szala, the founder of Vigor, said:
"We know the restaurant and beverage world like the backs of our hand. We've been focused on this market for over a decade. We have access to a global footprint that feeds us cultural and creative insights. And, we don't play by the rules."
Vigor approaches branding with a modern step-by-step approach that reaches today's consumer. With their innovative techniques and use of social media and digital experiences to brand your business, you can rest assured your brand will reach your target customer. As Szala said:
"We help take the brand from a vision to a global player through disruptive marketing that creates brands that people crave to be a part of. We build participation through a passion deeper than the status quo of good food, good service."
Vigor's Approach to Restaurant Branding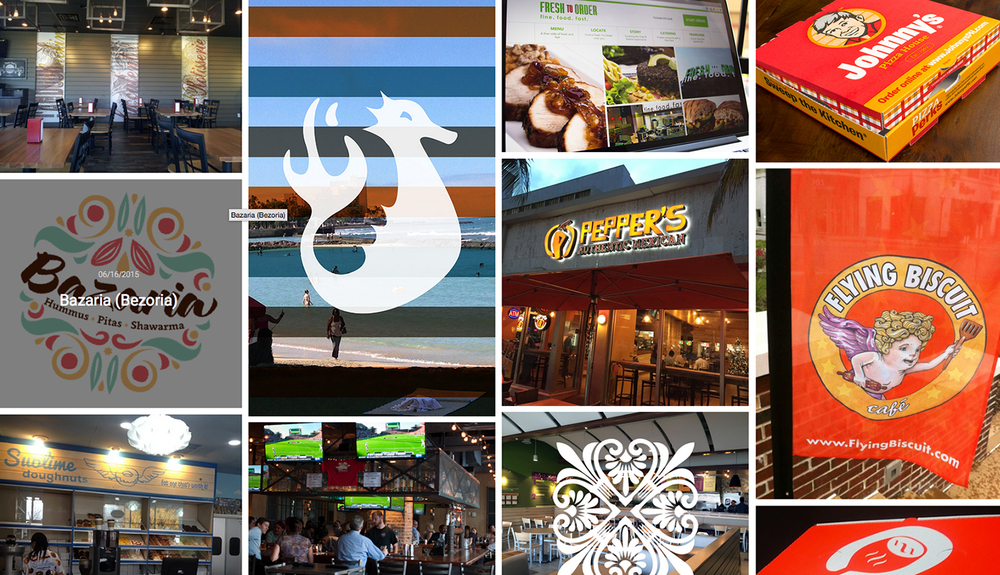 Vigor approaches the food business with the understanding that providing good food and service is the bare minimum requirement for a restaurant to stay afloat. Szala notes:
"We believe that if you're not looking to create moments of participation with the market, you're either treading water, or drowning."
If you're looking to truly be successful, you need to take your restaurant to the next level. A branding agency like Vigor can help your restaurant identify what you're really all about and amplify your message to grow and engage with your customer base.
"People don't buy food. They buy experiences. Great brands go deeper into emotional ties that hook an audience turning them into fanatic advocates. "
Every restaurant serves food and beverages. So why do people come to your restaurant? What makes your restaurant stand apart from all others? These are the kinds of important questions you need to ask yourself in order to craft your branding strategy.
"We believe that expert strategy and innovative thinking can change the game and help create unforgettable restaurant brands. The kinds of brands people can't get enough of. Everything we do – from brand creation through marketing, advertising and experiential moments – is focused on how to wow so the audience won't easily forget."
Successful Restaurant Branding Case Studies
Vigor has helped many restaurant and beverage companies build winning brands. Here's a look at two business case studies that showcase Vigor's approach: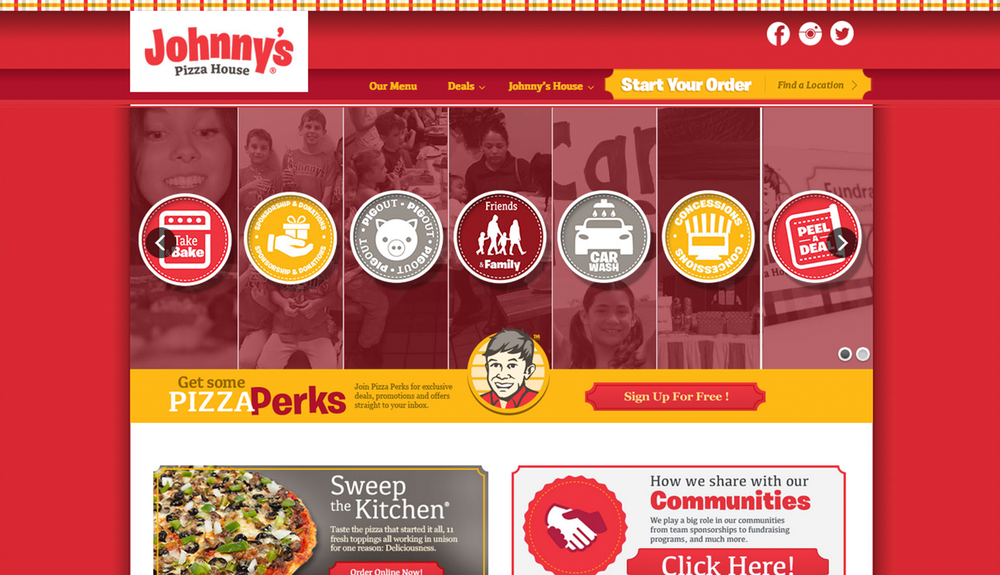 Johnny's Pizza House
A beloved North Louisiana restaurant, Johnny's Pizza, has 44 locations and the loyalty of both employees and customers. However, what they lacked was an identifiable brand. Despite being well known in their local community due to decades of quality service, community interaction, and philanthropy, this would not carry over to newer markets.
Before expanding, Johnny's needed to focus on developing a consistent brand to reach new customers and stay true to their roots. Vigor assisted by focusing on what made the company great, which is its connection to people. The brand for Johnny's focuses on it being your neighborhood pizzeria, a place not just within the community but a part of it.
One of the biggest challenges in brand development at Johnny's Pizza was getting everyone at the company on board with new ideas. Many of Johnny's employees have been working there for decades, including the president who worked there in his teens! Employees like this have a loyalty and connection to the restaurant that is strong and personal. By working together with them to create a brand that builds on Johnny's legacy and what its employees love about it, Vigor built a successful partnership with the restaurant and created a brand they could all be proud of.
The president of Johnny's Pizza House, Melvin DeLacerda, was very pleased with the branding work Vigor completed:
"The work Joseph and his team conducted was methodical and very efficient. The results of their discovery phase enabled the group to present a very appropriate and professional set of branding elements that captured the history and energy of our restaurant chain. Along with visual components, we were also provided a documented assessment of our brand's position, mission, vision, and passionate purpose to be used when introducing ourselves to the new markets we planned to enter. We were extremely pleased with the results of our initial endeavor with Joseph and his team."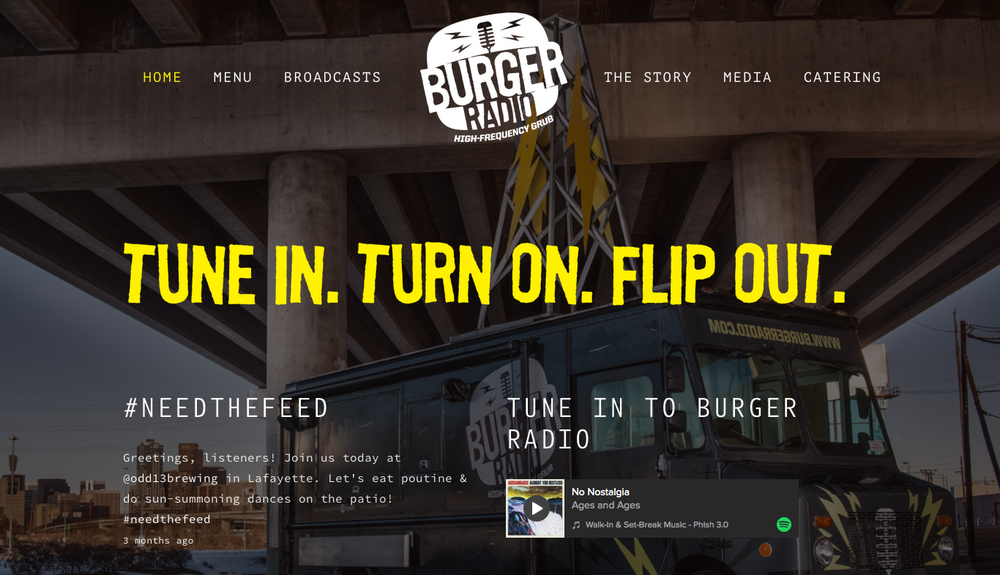 Burger Radio
Sometimes all you have is a vision and the willingness to make it work. Burger Radio was the vision of one man who owned a food truck in Boulder, Colorado. He knew two things he wanted for his brand: a radio tower on top of his food truck and the best burgers in the universe.
Vigor took this quirky idea and developed an entire brand storyline. The story goes that the greatness of Burger Radio's burgers was broadcast into space and attracted burger-loving aliens to Earth to steal them. Now, Burger Radio fights its continued resistance against alien invaders by 'broadcasting' live at several of Boulder's marquee events and bringing great food to the citizens of Earth.
What made this brand work is that Vigor recognized the creativity of its owner and worked with him to create a brand he and his customers would love. Burger Radio quickly gained mass attention and following in the Boulder area and beyond.
Branding Your Restaurant
When bringing out the best in your restaurant, consider working with an agency that has experience, market knowledge, and creative power to craft a successful brand. According to Vigor:
"We're passionate about restaurants and what they offer people. They're houses of moments and memories. They're experiences that people either try out and forget, or become obsessed with. They're so much more than simply food and service."
Build your restaurant into something bigger than a brick-and-mortar food service. With an innovative brand strategy, your restaurant could be the memorable experience your customers can't stop talking about.
Read More
---