6 Things You Can Do Today To Boost Your Restaurants Brand
Posted on

Mon, Oct 26 2015 11:04 am

by MenuShoppe.com

As a smart restaurant owner, you have already built a strong foundation for your restaurant's brand with your great food, unique style, and impactful ambiance. However, your restaurant's brand isn't just about what your company offers; it's about what people think about your company.
Your restaurantís brand is made up of the thought associations your customers make in relation to your company and the experience you provide. Fortunately, there are strategic marketing steps you can take to build a positive brand image for your restaurant that will engage and delight your customers and bringing in new ones.
Check out the six things you can do today to boost your restaurant's brand: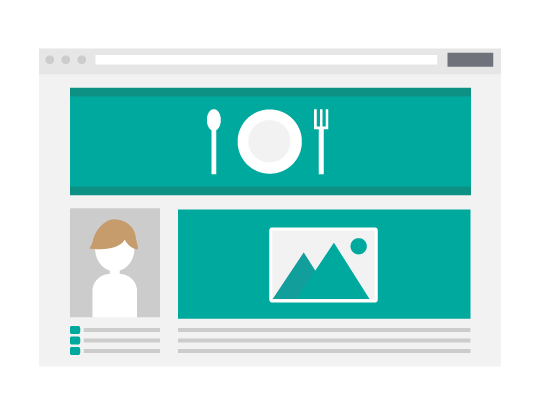 Create Social Media Profiles for Your Restaurant
A key factor for building your restaurant's brand is visibility. If people can't see your restaurant's brand, then they won't know or think about it. Social media creates a real-time direct link to millions of people, making it one of the single most powerful tools for visibility on the planet. Social media also provides targeted ways to engage with the people who matter most to your business: the customers in your own community.
Smart restaurants have have social media profiles on all of the top social media networks, including Pinterest, Twitter, Instagram, and Facebook. Your restaurant's social media accounts should include a combination of contests, enticing images of food, relevant musings, and links to your onsite content. Take the time to learn how to optimize your restaurant's social media accounts for maximum visibility and success.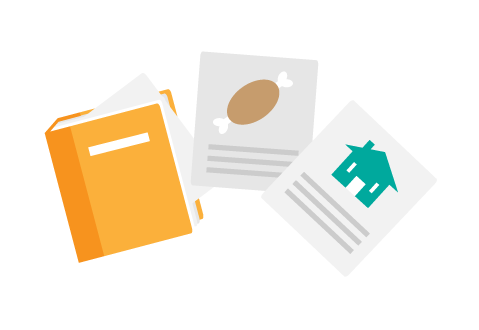 Create a Story
Your restaurant isn't a grocery store -- you don't just sell food. You create an experience for your customers. Part of that experience is your restaurant's history and culture. The more interesting your restaurant seems, the more likely it is that people will be intrigued by it and want to pay you a visit. No matter how small or inconsequential your story may seem, itís still your unique story that laid the foundation for your restaurant.
People like doing business with people. Let your personality and values shine through in everything your restaurant does. Your restaurant's story should always begin with a mission statement. This will breathe life into your story and give your business roots and a cohesive direction.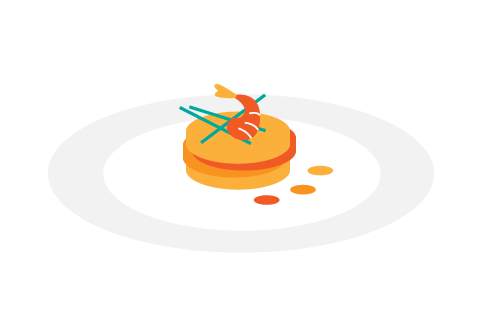 Improve Your Food Presentation
Your food is obviously the most important aspect of your restaurant (it's the main reason people are coming to your restaurant in the first place). We know that your food tastes amazing, but you also need to constantly improve your food presentation. How your food is presented when served will affect its desirability, memorability, and even how it tastes.
Great presentation also gives you an opportunity to effectively portion your meal without people feeling as though the amount of food you serve is too small, which can hurt your restaurant's brand. For example, while the difference between a 12" plate and a 10" plate isn't noticeable unless the dishes are side-by-side, a person eating from the smaller plate will consume 22% less food than a person eating from the larger plate. Even color will affect eating habits. Studies have found that people are inclined to eat 22% more food from white plates compared to colored plates.
Food presentation is an art and a science. Improving your food presentation is a great way to boost your restaurantís brand (and encourage people to photograph and share their meals!).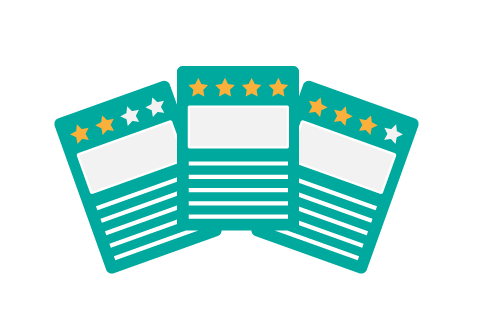 Encourage Reviews
Your restaurant delivers great food with great service, and people should know about it. Getting customers to review your service provides potential customers with an opportunity to get real, first-person details about your service.
Authentic customer reviews are more effective than any description of your offerings that you could provide yourself. About 9 in 10 people trust online reviews as much as they would trust a personal recommendation.
Encouraging customer reviews will also help your brand in the eyes of online search engines. One of the most important factors that Google considers for local search engine rankings is your customer review volume and recency.
For your restaurant's marketing strategy, a high volume of reviews also provides great insight into what people really think about your restaurant. This way, you can fix what you've been doing wrong (possibly without even knowing) and enhance what you do well.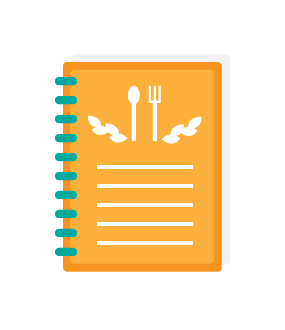 Enhance Your Menu
After your customers have absorbed your restaurant's atmosphere and culture, they will spend a great deal of time engrossed in your menu. At this point, your menu is the greatest representation of your restaurant's brand. Be sure that the impression it makes is a positive one.
Whether you menu is formal or casual, it has a noteworthy effect on customersí dining decisions. The design, format, and imagery of your menu will determine whether or not a person thinks an item is appealing or worth the listed price. By putting your best foot forward with your restaurant menu, you ensure your customers have the right idea about your restaurant and the meal they are about to enjoy.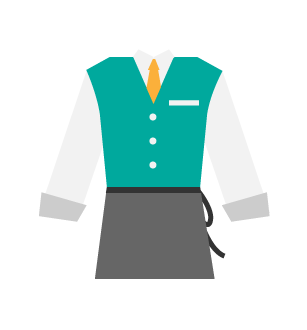 Tweak Your Service
Your restaurant's employees represent your brand just as much as everything else in your marketing efforts. Their presence is so important, in fact, that the service they deliver can cause patrons to overlook all other factors that contributed to their experience. Everything from your serverís attitude to their appearance should conform to the style and values of your restaurant.
Talk with your employees about the appropriate language, style, and behaviors to use when interacting with customers. Consider issuing employee uniforms to compliment the look and feel of your restaurant.
Additionally, be sure to utilize your employees to bring additional restaurant offerings to the forefront. For example, if you have a mobile app that streamlines the ordering process, then you should encourage your restaurant's employees to become advocates for it.
Your Restaurant's Brand Is Your Most Valuable Asset
Your restaurantís brand is the first thing that comes to mind when people think of your company. Take strategic steps to craft your brand to positively reflect the unique dining experience you offer. Branding doesn't have to be difficult. By following simple and actionable strategies, you can get started today!
Read More
---