How To Manage Your Online Reviews: The Good And The Bad
Posted on

Tue, Jan 05 2016 1:56 pm

by MenuShoppe.com

The Internet has greatly changed the restaurant industry. Now, when someone has a bad (or good) experience in your restaurant, they can post a review online without even leaving the table. Just how important are these reviews in your restaurant's overall success? What should you do to encourage positive reviews, and how should you deal with negative ones? The worst thing you can do is not be prepared to handle online reviews for your restaurant. Responding poorly or not responding at all will damage your business more than you think.
The Importance of Online Reviews for Restaurants
Restaurant reviews are critical to the success of your restaurant. Studies have shown that 61 percent of customers will read online reviews before making a purchase decision, and that includes the decision to eat at a restaurant. Positive reviews, specifically, have a huge impact on a buying decision. A recent survey found that 90 percent of consumers who read online reviews said that their purchase decision was influenced by the positive reviews they read. If the majority of consumers are going online to check you out, your online reputation is vital to the success of your business. Managing your online reputation appropriately will have a direct effect on your restaurant.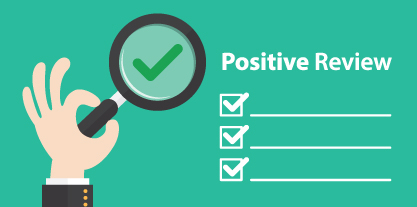 How to Encourage Positive Reviews
So, if reviews are so important, what can you do to ensure that your restaurant is getting good reviews? Angry customers are likely going to share their opinions, but happy customers are less likely to do so. In order to build a network of positive reviews, you are going to need to be proactive.
Ask for the Review
Train your servers, hosts and managers to ask for a review from your customers. Teach your staff to listen for positive comments and respond by saying, "Hey, thanks for sharing! It would mean a lot to us if you would share your experience on our Facebook page or Yelp." Simply asking can put the idea in the mind of a customer to make the effort to place the review. Todayís customers understand the importance of reviews, and they are not going to be annoyed if you ask.
Make It Easy
Next, make it easy for your customers to leave a review, preferably while they are still in the glow of the good experience in your restaurant. One way to do this is to provide them with a tablet they can use to leave the review, or to set up a kiosk that will let them do so before they leave. If they leave a positive review before they exit the restaurant, all of the positive feelings they experienced while at your establishment will still be fresh in their minds. At the very least, consider writing the address of an easy-to-remember web page on their receipt to remind them to leave a review later.
Make It Worth It
Don't be afraid to give an incentive. If someone leaves a glowing review, send him or her a coupon or discount code. They will be more prone to leave a review again in the future or to recommend your restaurant again if you do. This is not the same as paying for a review, which you cannot do. Customers must be encouraged to write honest reviews of their experiences. However, it can encourage more people to leave a review.
Listen and Adjust
Finally, make sure you listen to the reviews. If your customers are taking the time to review your restaurant, you should definitely take the time to listen. Youíll be surprised at the insights you may gain. Even a positive review may have information you can use to improve upon. If you adjust to your customer's needs, they are going to notice.
For example, when STARR restaurants launched Le Diplomate in Washington D.C., the restaurant got mixed reviews online. While most people loved the food, the unanimous opinion was that the restaurant was too noisy. STARR Restaurants listened to its reviews, made changes, and saw great success as a result. People felt validated when their concerns were heard and the restaurant responded.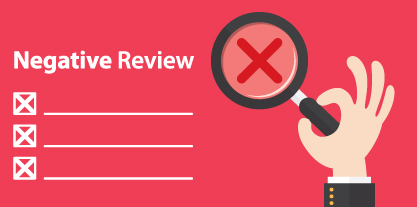 How to Respond to Negative Reviews
No matter how great your restaurant is, you are going to get a negative review sometimes. When this happens, don't panic. Have a plan for dealing with it.
Always Respond, Never Ignore
First, make sure you always respond to your negative reviews. If you ignore them, they will cause even more damage. However, that doesn't mean you need to respond publicly. Sometimes, reaching out to the person can have a greater impact than responding in a public forum.
Michael Muser, owner of Grace restaurant in Chicago, once went to a blogger's home to offer an in-person apology for a poor dining experience. While this may be an extreme example, reaching out via telephone or email is another strategy to make a personal connection. The personal approach has worked well for Muser in reaching customers and putting a stop to the negative reviews.
The Customer Is Always Right
Next, consider the old adage, "the customer is always right." Even if you know the customer is not telling the truth, it may look like truth in an online review and others may take it as truth. Examples of arguments between restaurant managers and disgruntled customers may go viral online, but thatís not the kind of exposure you should be looking for. The reality is if you get into a war of words with a customer online, it doesnít end well and no one really wins. Always be polite, respectful, and do everything you can to make the customer happy no matter what.
Keep It Positive
If you get a negative review, say you are sorry, keep your response brief, and highlight one or two of your strengths. Invite the customer to return with an incentive, like a discount, to see if you can give them a better experience. Even if you do not reach that angry customer with your message, others will see your response and be impressed.
Successful Review Management, Successful Restaurant
Remember, the key is to work as hard as you can to gather positive reviews, and then to respond in a professional, positive manner when you get negative reviews. Listen to your customers, adjust if needed, and do what you can to improve the overall experience for your diners. If you are giving your customers a superior dining experience every time they come to your restaurant, and you make it right when a customer is not pleased for some reason, you will see great success.
Read More
---