10 Restaurants Really Cooking With Facebook Marketing
Posted on

Mon, Oct 26 2015 11:21 am

by MenuShoppe.com

No matter where your restaurant is located, you can increase your reach just by putting yourself in the same place potential customers already frequent: social media. By using social media platforms like Facebook, your restaurant's brand can become more personable and appealing to customers than traditional advertising methods alone.
Don't just take our word for it! Check out ten restaurants that prove social media is useful beyond sharing the latest funny cat video. These restaurants use Facebook to interact with customers and increase awareness about their business. You can too!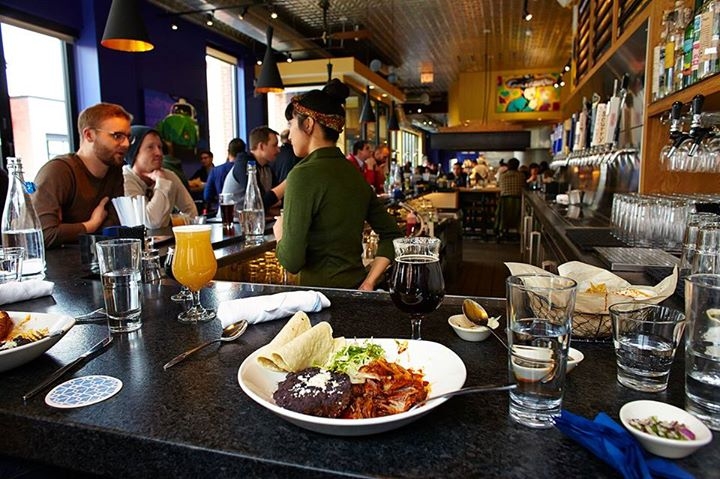 Xoco
Xoco, located in Chicago's Wicker Park, is a Mexican restaurant that features tasty cuisine at an affordable price. Their food isn't the only thing that keeps customers coming back, though. Thanks to frequent Facebook posts involving attractive images, tasty deals, and unicorns pitted against ninjas, their social media presence is quite the success. Not only do they have over 5,000 followers, but also a ton of engagement as well.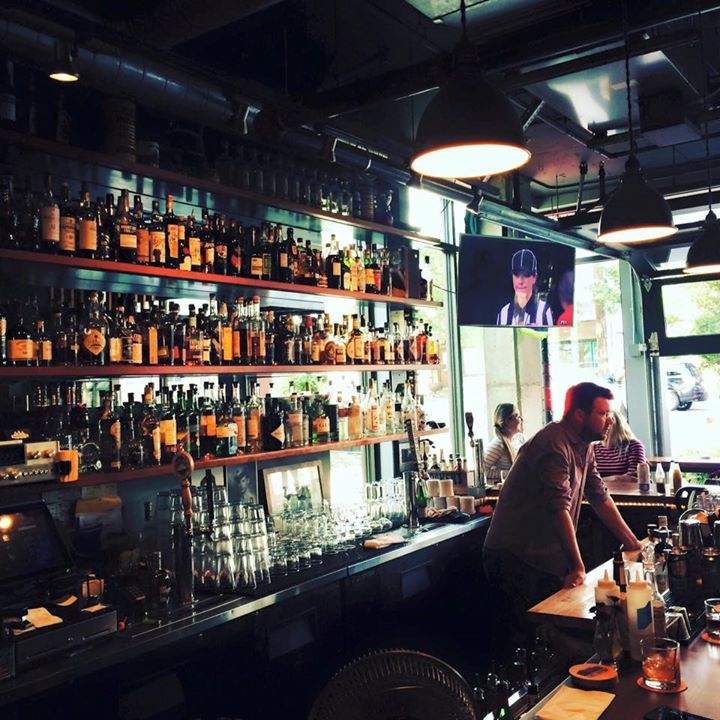 Russell's
Russell's is a small bar and restaurant located in Seattle that is making a big impression on social media. The food looks amazing, but their camaraderie is what really shines through their Facebook page. They treat guests and team members like one big Russell's family. Though occasionally used to promote specials and store hours, it's obvious that the biggest use of social media for Russell's is featuring the happy customers that frequent the restaurant. Russell's develops personal relationships with customers by including them rather than just advertising to them.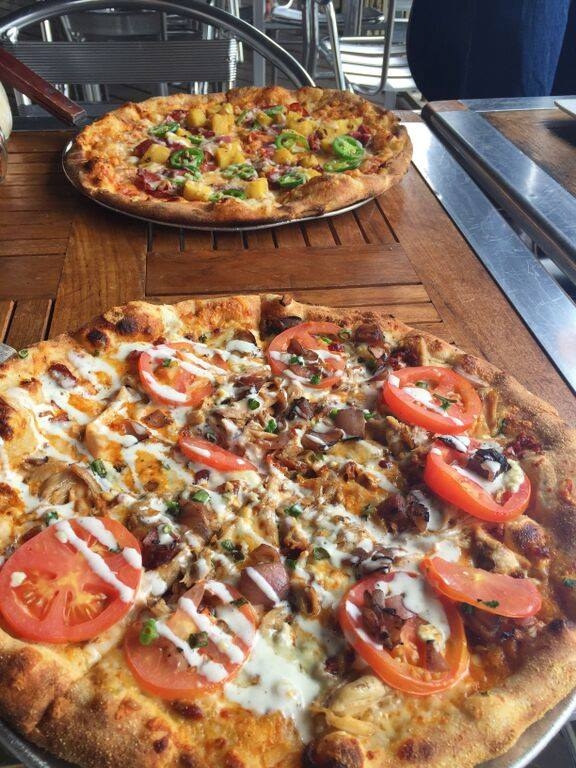 Slice
Slice is a stone-baked pizza parlor located in Birmingham, Alabama that uses Facebook to not only promote their mouth-watering pizza, but to promote their community as well. By volunteering for causes like Susan G. Komen for the Cure, Slice is able to give back to the community that has served them so well – and they are promoting their restaurant in the process! They also post frequently and offer discounts to Facebook users to help boost "likes" and "shares."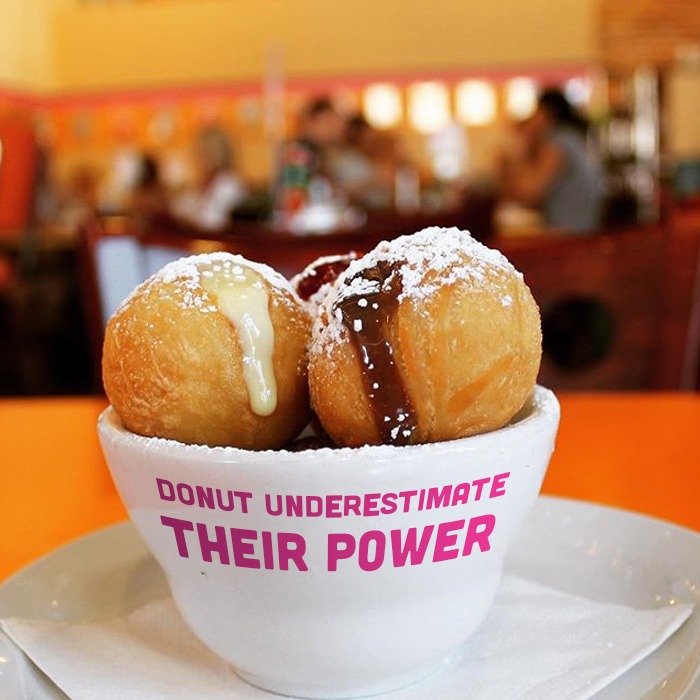 Jelly Café
Jelly Café is a breakfast diner and bakery in Denver, Colorado that loves the sweetness of mornings. They may specialize in doughnuts and other breakfast food in the store, but their Facebook profile shows how much they specialize in brilliant company branding and creativity too. By using common themes, attractive images, and frequent, engaging posts, the Jelly Café shows us how to do social media right and how to have fun doing it.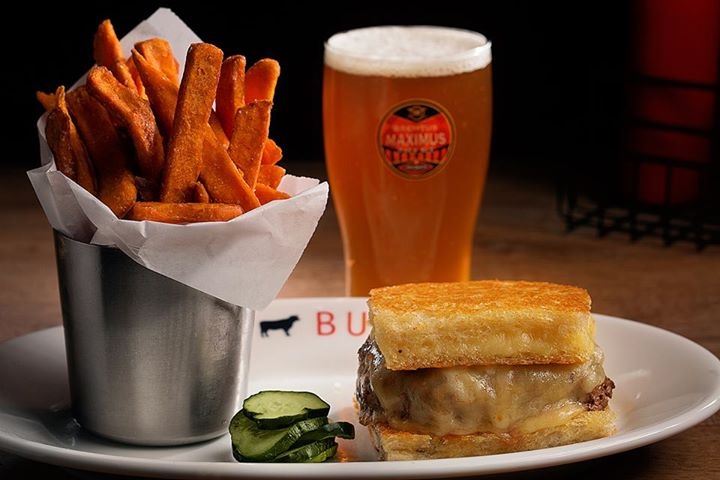 Max Burger
Located in Connecticut and Massachusetts, Max Burger is a casual burger joint and pub that knows how to engage its audience. Their Facebook page features the perfect combination of food photos, informational articles, and clever quips to keep followers entertained. They also do their fair share of customer and company shout-outs too. This strategy is a great way to reach an even wider audience by prompting engagement from non-followers as well.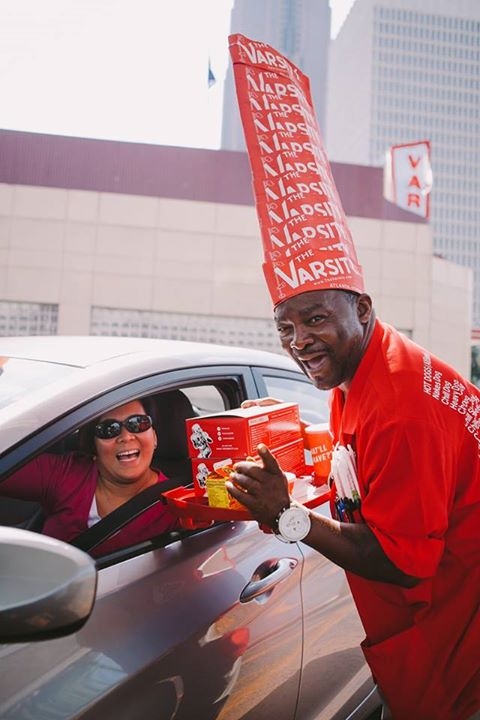 The Varsity
The Varsity is a fast food restaurant in Atlanta, Georgia that gives their 1950's theme a modern spin thanks to social sites like Facebook. With a news feed filled with tasty treats, great deals, and a fair amount of humor, The Varsity continually keeps users engaged. They also offer contests and social media promotions to encourage followers to comment and share posts, which is a great tactic to increase visibility. Happy followers who are engaged with the restaurant's brand online make for happy returning customers time and time again.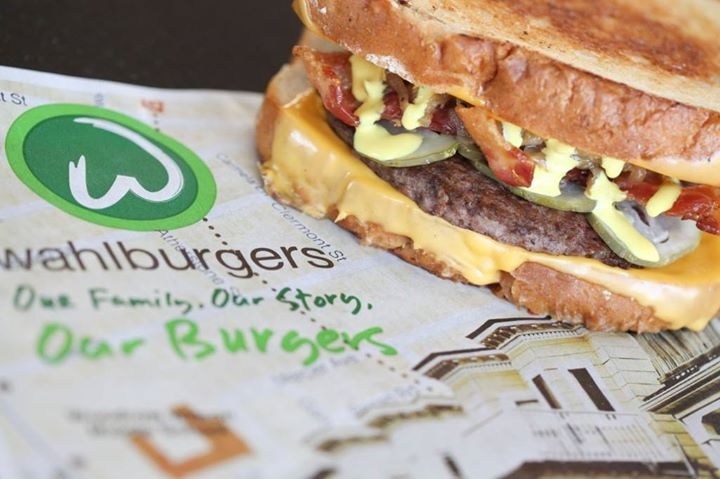 Wahlburger
Wahlburger, located in Hingham, Massachusetts, is a perfect example of everything you can do right with a restaurant Facebook page. Not only do they show off their tasty hot dogs and hamburgers with attractive photos and corresponding deals, they also engage with their audience by posting trivia questions, asking open-ended questions, and encouraging "likes" and "shares". They also pay special attention to their guests and thank them regularly for being a part of their community of over 200,000 followers. Wahlburger knows the value of their fan base and wants make sure their fans know it too. They operate their restaurant Facebook page as a true community, not just a promotion.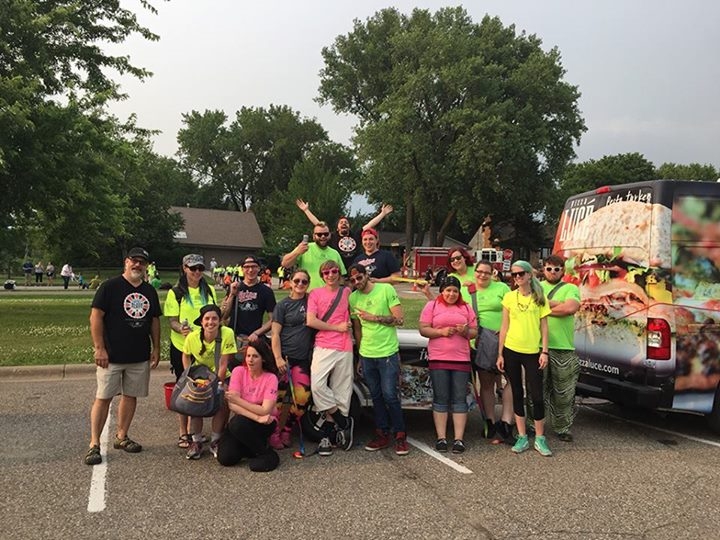 Pizza Luce
Located in Minneapolis, Minnesota, Pizza Luce not only feeds the community, they are a part of it too. With a Facebook feed filled with local activities, promotional offers, and shout-outs to other businesses in the area, Pizza Luce knows how – and where – to reach fans of all ages. They also host occasional parties and contests because they know that being active in the community is what brings people together (to eat pizza and otherwise).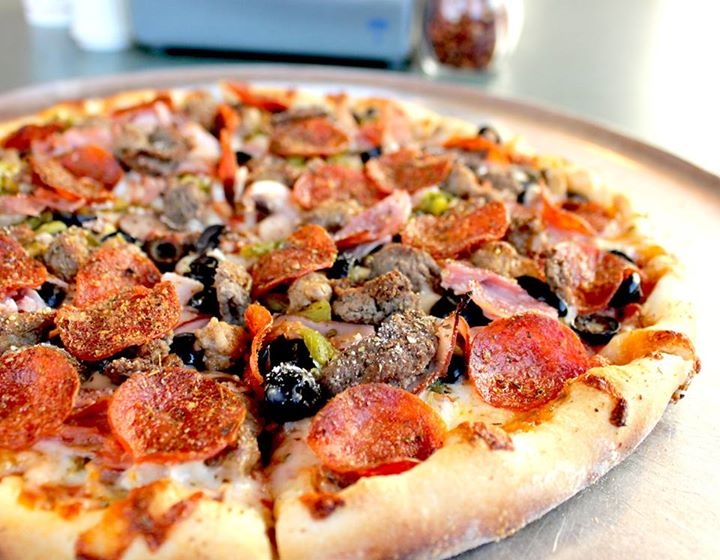 Dion's Pizza
Dion's Pizza serves fresh pizza, pasta, and salads in their restaurant as well as a little humor on their Facebook page. Their social media strategy is strong thanks to frequent posts, comical quips, and exciting contests. They promote their menu using high-quality images and encourage followers to share their experiences with the public. They also make note of other community events and encourage discussion to engage their followers even more. Their clever sense of humor surely brightens the feeds of all of their Facebook followers.
Step Up Your Facebook Marketing For Your Restaurant
You'll need more than great food and an attractive menu if you want to gain more customers in the competitive restaurant industry. Incorporate social media into your restaurant's marketing strategy to promote your brand and develop a loyal customer base. Then watch the success of your online efforts manifest in your restaurant in real life.
Read More
---