Crystal Clear Single Menu Pockets (Two Views)
SKU: HST100
| Insert Size | 1 - 4 | 5 - 9 | 10+ |
| --- | --- | --- | --- |
| Dozen - 5 1/2 in. x 8 1/2 in. | $11.00 | $10.00 | $8.00 |
| Dozen - 4 1/4 in. x 11 in. | $13.00 | $12.00 | $11.00 |
| Dozen - 8 1/2 in. x 11 in. | $16.00 | $15.00 | $14.00 |
| Dozen - 8 1/2 in. x 14 in. | $21.00 | $19.00 | $18.00 |
| Dozen - 7 in. x 11 in. | $18.00 | $16.00 | $15.00 |
| Dozen - 5 1/2 in. x 17 in. | $21.00 | $19.00 | $18.00 |
| Dozen - 11 in. x 17 in. | $22.00 | $20.00 | $18.00 |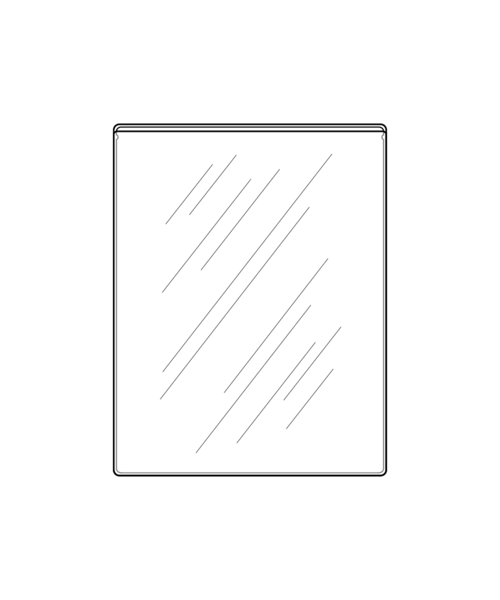 Single, crystal clear, menu sleeves made of 10 gauge vinyl, with two viewing sides (front and back) for double sided viewing.
Each panel hermetically sealed on three sides, menu sleeves load from top.
Perfect for use in busy environments as they are quite easy to maintain. Just spray and wipe clean.
Our most popular item!
SOLD BY THE DOZEN ONLY
SIZES SHOWN ARE FOR INSERTS THAT FIT INTO MENU COVERS. ACTUAL MENU COVER SIZES ARE LARGER
| Insert Size | 1 - 4 | 5 - 9 | 10+ |
| --- | --- | --- | --- |
| Dozen - 5 1/2 in. x 8 1/2 in. | $11.00 | $10.00 | $8.00 |
| Dozen - 4 1/4 in. x 11 in. | $13.00 | $12.00 | $11.00 |
| Dozen - 8 1/2 in. x 11 in. | $16.00 | $15.00 | $14.00 |
| Dozen - 8 1/2 in. x 14 in. | $21.00 | $19.00 | $18.00 |
| Dozen - 7 in. x 11 in. | $18.00 | $16.00 | $15.00 |
| Dozen - 5 1/2 in. x 17 in. | $21.00 | $19.00 | $18.00 |
| Dozen - 11 in. x 17 in. | $22.00 | $20.00 | $18.00 |
---
---