Castilian Vinyl Check Presenters - IN STOCK
SKU: CCB1
| Color | 12 - 49 | 50 - 99 | 100+ |
| --- | --- | --- | --- |
| Black | $11.50 | $10.55 | $10.40 |
| Burgundy | $11.50 | $10.55 | $10.40 |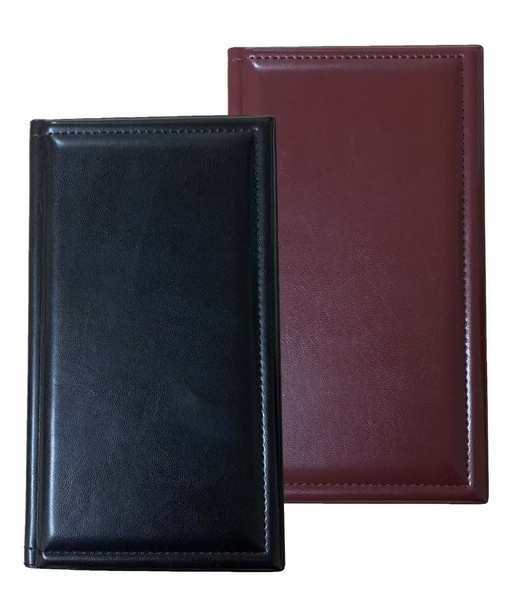 Ships in 3-5 Days
Leatherlike Castilian check presenters: Heat sealed, padded and stitched. Comes in Black and Burgundy with "Thank You" gold stamped on the front cover.
Easy to Clean.
Two angled pockets in lower corners. NO CREDIT CARD POCKET. Ideal for restaurants, hotels and country clubs which take cash only or charge member's accounts or rooms.
Approximately 9" x 5"
| Color | 12 - 49 | 50 - 99 | 100+ |
| --- | --- | --- | --- |
| Black | $11.50 | $10.55 | $10.40 |
| Burgundy | $11.50 | $10.55 | $10.40 |
---
---