Burgundy Single 8.5x11" Leatherette Menu Holders - CLEARANCE
SKU: Q7110C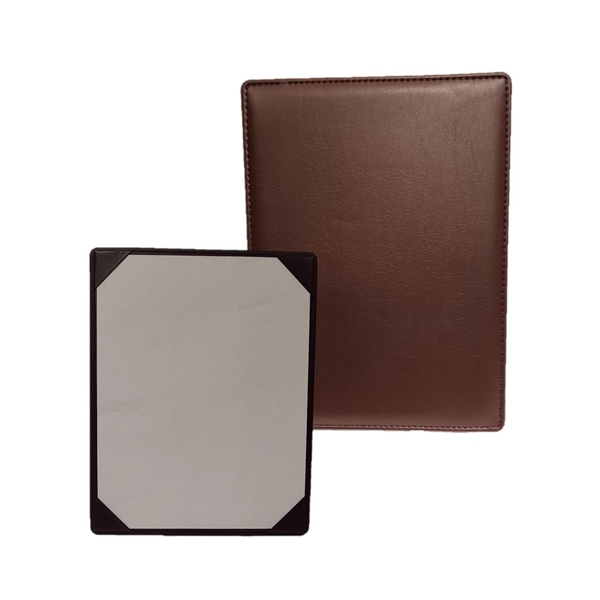 CLEARANCE DUE TO OVERRUN - In Stock and Ready to Ship
Single Leatherette Menu Holder - holds one menu sheet firmly in place with four picture album-style diagonal corners.
Padded, Burgundy with Rounded Corners - 8 1/2 in. x 11 in.
Because these covers are ready to ship, they cannot be customized.
New
Prices shown are cost per cover.
You must buy all 25 to get this price - more than 50% off
Regularly $16.35. Buy here for $6 each!
Clear vinyl overlay sheets are sold separately in Packs of 50. Click here to order.
SIZES SHOWN ARE FOR INSERTS THAT FIT INTO MENU HOLDERS. ACTUAL MENU HOLDER SIZES ARE LARGER.
These menu holders are made to order. Please allow 15 - 20 working days for manufacturing.
Get matching check presenters! Click HERE!
---
---
Turned edge, single page leatherette restaurant menu covers. Shop online with the Menu Shoppe today.