Double Black Menu Covers
SKU: FC7120
| Insert Size | 15 - 24 | 25+ |
| --- | --- | --- |
| 8 1/2 in. x 5 1/2 in. | $12.00 | $10.00 |
| 4 1/4" x 11 in. | $12.00 | $10.00 |
| 8 1/2 in. x 11 in. | $14.00 | $12.00 |
| 8 1/2 in. x 14 in. | $16.00 | $14.00 |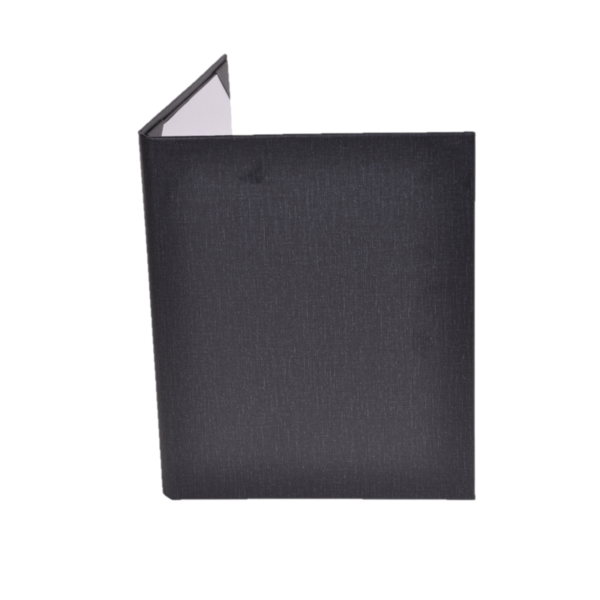 These are the same Double Menu Covers as our Leatherette casebound line, produced in bulk without optional features like padding or metal corners to keep the price low.
Because these covers are ready to ship, customized logos cannot be added to them.
With regular use, these covers should last 1-2 years. Clean with a damp cloth.
| Insert Size | 15 - 24 | 25+ |
| --- | --- | --- |
| 8 1/2 in. x 5 1/2 in. | $12.00 | $10.00 |
| 4 1/4" x 11 in. | $12.00 | $10.00 |
| 8 1/2 in. x 11 in. | $14.00 | $12.00 |
| 8 1/2 in. x 14 in. | $16.00 | $14.00 |
---
---