Triple Booklet Caribe Basketweave Menu Cover (4 View)
SKU: CBW400
| Size | 15 - 24 | 25 - 49 | 50 - 99 | 100 - 249 | 250+ |
| --- | --- | --- | --- | --- | --- |
| 5 1/2 in. x 8 1/2 in. | $42.55 | $33.15 | $31.05 | $28.25 | $27.85 |
| 4 1/4 in. x 11 in. | $42.75 | $33.35 | $30.15 | $28.50 | $28.05 |
| 5 1/2 in. x 11 in. | $43.85 | $34.20 | $30.95 | $29.25 | $28.85 |
| 8 1/2 in. x 11 in. | $45.10 | $35.25 | $31.95 | $30.25 | $29.85 |
| 4 1/4 in. x 14 in. | $44.00 | $34.35 | $31.10 | $30.50 | $30.10 |
| 5 1/2 in. x 14 in. | $45.65 | $35.55 | $32.35 | $30.60 | $30.20 |
| 8 1/2 in. x 14 in. | $48.50 | $37.85 | $34.50 | $32.85 | $32.40 |
Click for Product Details
SIZES SHOWN ARE FOR INSERTS THAT FIT INTO MENU COVERS. ACTUAL MENU COVER SIZES ARE LARGER.
To send us your logo art for this order, follow the link at the top of each page of our web site labeled How to send us art . Do this after you have completed and sent your order. Please include the order number you will receive with your confirmation when you send us your logo file.
Triple Booklet Menu Covers, holds four sheets of menu paper.
These menu covers made from highly sustainable woven material that provides a unique texture and look to any menu presentation.
Menu side lining and photo album corners are made from Black imitation leather.
Foam Padding and Rounded Corners are Optional.
Because of the nature of the material from which these covers are made, we cannot print your logo directly on the front panel. Instead we die-cut a window into the front panel and add your logo, printed in full color, mounted inside the window, behind a protective sheet of clear vinyl.
These menu covers are made to order. Please allow 10 - 15 Working Days Manufacture Time.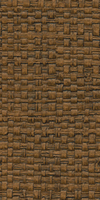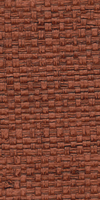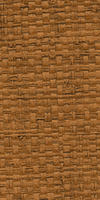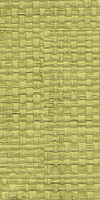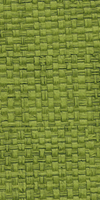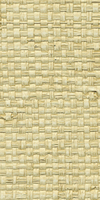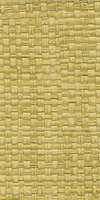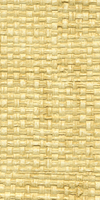 ---
---
A durable basket-woven material gives these Triple Booklet (4 View) menu covers a unique texture and appearance to draw your guests in to the experience.